Remember the Friday Fluff craze that swept the nation?  Lisa from Seeking Elevation started it, if I rightly recall.  I was feeling the need for a fluffier life and thought this might just be exactly what the doctor ordered.  Except I couldn't get it together to look for a quiz, so I went and stole Lisa's.  Which goes to show you that crime really does pay.
This week's survey was created by some nameless, faceless weirdo.  A moment of silence for the unspoken homie.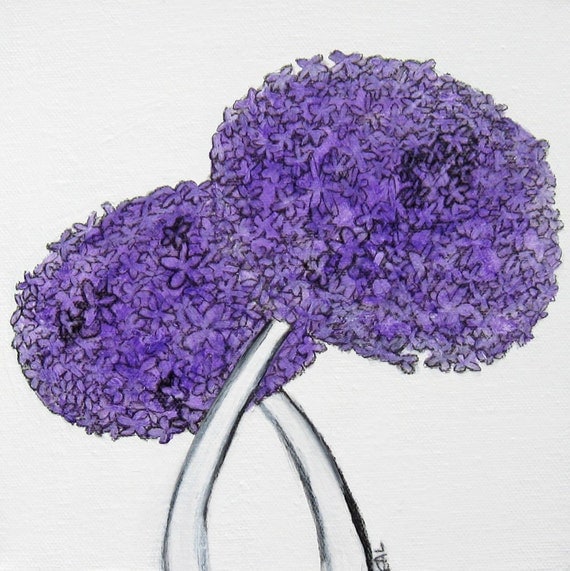 Art by elisaann
Which word did you say first, mama or dada?
My mom has very little information for me as to my early years.  I do know that I liked strawberry pop in my bottle and I had little to no hair until I was three.
How old were you when you learned to walk?
I'm going to assume before age five, which is the earliest I think I can remember anything.  Pretty useless things like what the ceiling of our town home looked like.  I liked to lay on the floor and imagine what it would be like to live on the ceiling as pristine and white as it was.  Clearly there were some troubling issues early on.
What was your first pet's name?
Dandy.  It was a bird.  My mom thinks I named it that because I missed my dad.  Dandy/Daddy.  I hope so because if not it is one dumb fucking name.
How many kids were in your class in kindergarten?
Holy fuck, really?  I do remember that I went the the New School in Omaha, NE for kindergarten.  It was a badass hippie school with a reading loft and a slide.  I also remember going upstairs to the library there and getting shivved in the ankle with a pencil by some doucheblanket.  I still have the lead market.  See?  Issues.
What was your third grade teachers name?
Miss Bradley.  She was a total goddess in my eyes.  She took us on adjective walks and she took care of the horses(one of the actual perks of growing up in a hippie commune/religious cult was having horses to ride on an awesome campus in Malibu).  I loved her so very much.  She died.  Later, I mean.  But still too young.  She was kind to me.  That was unusual for those times.
What do you remember most from when you were 5?
All that New School business, I guess.  Also, I remember having a herd of imaginary horses that I would exercise daily in the cul-de-sac behind our house.  They all had names and different places they liked to run.  #seeingapattern
Who was your best friend in elementary?
We moved to Cali when I was in third grade.  After that, Alyssa Bogan and Christina Wolberd.  They are still lovely and amazing women.  Before that, Ted Eiel and David Rosen.  The dudes I lost track of along the way, but my dear old friend Google just re-intro'd me to them.  And they also seem lovely and amazing.  And pretty damn interesting.  The world is just too damn small.
Where was your mom working when you started jr.high
In the kitchen at Camelot.
What was the name of your first real bf/gf?
Bf – Stewart.  Gf – Tiffany.  It's way less porn-ish than it sounds.
How old when you got your first kiss?
Six.  Seven.  It wasn't all that memorable.
Who was your favorite teacher in jr high?
Mr. Melchor.  Let me tell you I am having a roller coaster ride down memory lane tonight, y'all.  First Ted and David with their bigger than life lives and now Mr. Melchor is on the FB?  And he said he remembers me, although he is probably too kind to say otherwise.
As a teacher, he ruled the school.  There wasn't a student that didn't think he was amazeballs.  He played games and told stories and made the history come alive and stick to your ribs so you could not only pass tests, but retain facts for years to come.  He used to tell stories at lunch in the cafeteria to thongs of kids.  The Odyssey, The Red Badge of Courage.  And he was kind to me.  Again, that was a rarity  for me when it came to adults.  Most figured me as the hell in a handbasket type.  But not him.  Best.Teacher.Ever.
What was the worst thing you did at 13?
I got expelled from the church/cult.  I don't really remember what the straw was that done me in, but we had longstanding beef.  Whatever I did, I know it didn't deserve expulsion and ex-communication.  It was probably for the best, but still felt shitty to be sent away from my mom and sis and all my friends.
What song reminds you of summer vacation ?
http://youtu.be/_whyjdt5Qso
http://youtu.be/LGI53TZc8Yg
Oh, there was dancing and lip syncing.  Oh yes.  There was.
What do you remember most about jr.high?
That is was clearly the ninth circle of hell.  Also a lot of counseling heart-broken peeps longing for each other in a circular pattern so no one could ever really be together and happy.  Also, puberty.  It made the ninth circle look good.
Who was the best athlete in your freshman class?
My freshman class was me, two dorks and a foreign exchange student.  Spin the wheel.
What teacher did all the highshcool boys have a crush on?
Oh god, the idea of that is horrible.  There was no hotness on either side of the gender divide.
What subject did the best teacher teach in high school?
I'm going to go with either a)Jungian therapy or b) Ecstasy because I a)didn't go to high school, b)spent most of the years between 16 and 18 in a mental hospital for depression and family problems(That was a diagnosis.  The 80′s were kind to shrinks.  Mine had a DeLorean.) and c)was spun from doing X the previous night the day I took the ACT's(still got a 34, bitches).
Would you rather relive elementary. jr high. or highshcool?
Elementary.  Pre-cult preferably.
What was the last name of the person that you disliked in highschool?
Lee.  First name Sunshine.  She was evil.  She read my Hello Kitty diary.  Why did I have a Hello Kitty diary in the first place?  I was 12 and living in a dorm at my cult, people.  Not a lot of rationality to be found round those parts.
She read all this stuff I wrote about how mean she was and it got even worse.  Then I wrote all kinds of sunshine up the ass about Sunshine and left it out so she would read it.  She was nice after that and we eventually became friends.  I still miss her.  Google can't find her.
If you could change anything in your teenage years what would you change?
I was mean to some people.  I really regret that.  I wish I could change it, take it back, make it better.  But I can't.  And if it's not helping them, you have to lay off.  Forgiveness isn't a given.
Also, I wouldn't peg my jeans.  So lame.
Greatest moment of your highshcool days?
Ecstasy.   Don't do drugs, kids.  M'kay?
Worst moment?
Every other moment.  The culmination probably being the final goodbye, ex-communication thingie.
Was highschool your best yrs or is now your time?
Um, no.  I'm pretty sure it's tomorrow.