Remember the Friday Fluff craze that swept the nation?  Blame it on Lisa.  Or thank her for it.  Whatever twists yer knickers.  NaBloPoMo continues on and joining BecominNeurotic for another day of gratitude.  Today I'm grateful for the fluff, for the light, for the snark in the dark(because I can't whistle).  It all matters and it all helps, especially when others share their fluff.
This quiz was written by yet another faceless, nameless weirdo.  Big ups to you wherever you may be.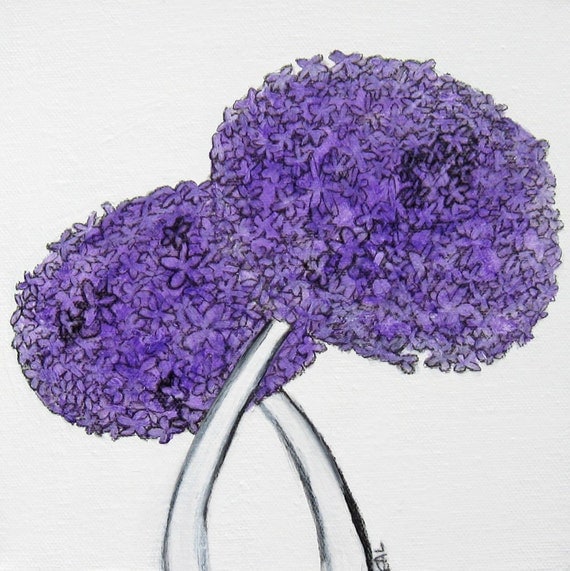 Art by elisaann
What is your favorite Kool-Aid flavor?
Is vodka a flavor?
Do you have a wireless keyboard and mouse?
I have a laptop and wireless mouse.  BORING.
Last sporting event you watched on tv or in person?
The Oscars.
Who makes the best fudge?
Billy's dad?
Do you like it when toothpaste bubbles in your mouth?
No, but I like it when yer mom does.
Do you believe that the world is gonna end at 2012?
I'm 100% certain.
How many songs are on your iPod or MP3 Player?
I have Spotify so all of them.  Except, apparently, the Beatles.
Have you ever made your own survey?
No, but how awesome would it be if Lisa created one for me to do?  Pretty effing awesome.
Can you swear inside your house?
I can if the kid's in bed or if My Little Pony is on.
Do you save Bed Bath and Beyond coupons?
I do.  Doublya tee effenstein?  I shop there maybe once a year and I have probably three thousand coupons.  You really just never know when you'll need 20% off a plunger or an As Seen On TV product.
Have you ever had a pet goldfish?
Yes.  LAME.
When did you last eat waffles?
I'm more of a french toast kind of girl, but I made them a few weeks ago for the Hub and the Bub.  Trader Joe's pumpkin mix and Maple Cream Sauce(minus the whiskey, minus the fun.  Also, the hangover).  I read on Pinterest that you can make them with cake batter.  This information has renewed my interest in the aforementioned breakfast treat.
What is the most overrated thing in your opinion?
Handjobs.
How have I never featured this vid?  Friday Fluffers, this is our jam.
Do you have a video Skype account?
Yes.  SNORE.
What color is your bed comforter?
Ah mah gah, as if I needed help falling asleep.
Absolutely.  It also keeps you from losing it again.
This is just mean.  George Bush Jr.  Because reasons.  SO MANY REASONS.
Not many, but there is this one where you can tell by my face that I'm irritated and complaining even without the sound.
I don't actually know.  42?  I have two cousins, but I haven't seen them in 30 years.  They look pretty nice in their Christmas photos.
Yer mom.  On my ass.
I'd be concerned if he hadn't.
I'm not wearing either.
94.7 KNRK alternative Portland
Puerto Rican
I'm too lazy to check.  Silver?
One.  That I know of.  Are you trying to tell me something?
I do now.
A few weeks ago.  It was awesome.  The kids rode on a cow train and we walked through a pitch dark hay maze.  Twice.  Like a boss.
I had a lot of good things happen this year, but the best, hands down, was getting to spend an entire week just chilling with Lisa, her beautiful and amazeballs kid and my beautiful and amazeballs kid.
5 years, man.  Wow.
Am I living in 1945?  I check Feedly, Pinterest and Instagram every day.
Being alone.  Like forever in life, not for like, a weekend  A weekend would be tits.  A week would change my life
I don't need to.  I have friends that will tell me the important stuff and then mock me accordingly for not knowing.
Yes.  But the worst hair experience I ever had was when my gay boyfriend(not sarcasm) tried to take me from black to blond one too many times.  My hair was the texture of mashed potatoes.  It was beyond fried, it was melted.  Needless to say, I went short.
I likes it creamy, like I likes my men.  Skeeved myself with that one.
The Strangers.  Hint: don't answer the door and call the fucking police.  Jeez.
Sort of.  Don't get the appeal.
I drink too much water.  I feel like water intoxication is a daily threat.
I'd burn yer mom for a million dollars.  Wow, I do have a price.
My kid, my phone, my sense of adventure. *sarcasm font*
Not that I can see.
Last night.  A Constellation of Vital Phenomenon.  Decent.
I'm not wearing a shirt.
Do you play pranks on April Fools Day?
I do not.  I wanted to do some kid friendly pranks last year, but they all seem too mean.  Maybe next year.  I'm feeling a lot meaner these days.