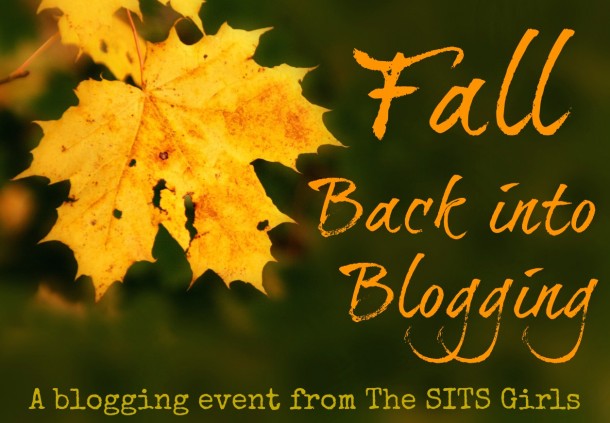 If you only take one supplement take this one! It supports your immune system from the inside! Your body will thank you.
Buy xenical and meridia
! More information regarding generic medications can be found at this link. We can give you a 100% guarantee for it!
I'm linking up this week with the SITS girls because they're doing a week of fun prompts and I like fun.  And I like the challenge of writing to prompts on occasion.  I also like From Tracie and am down to be a part of anything she has a hand in creating.  And her hands?  All over these prompts.  Sign up here, if'n you wanna.
Today's prompt is to share a favorite fall recipe.
Of course I'm gonna overdo it and share three.  And they're not exactly favorites because I haven't made any of them yet.  But they are pinned to my Food Stuffz – Fall Pinterest board and you will find me drooling over them on any given day.  You can find all of these and many more over there.
Fresh Gnocchi with Mushroom Cream Sauce
I considered putting up a nice soup, but Tracie doesn't like soup and I like to defer to the preferences of my host so I started with this creamy, earthy, tender bit of heaven in a bowl.  There isn't much that would make me happier than having this on the table at dinnertime.
Pumpkin Poppers
These will be mine today.  Which is actually tomorrow to me right now.  How I long for tomorrow.  Or yesterday?  Ok, moving on.  These spicy/sweet, fluffy/crunchy orange hued morsels scream fall.  The also call out to that pumpkin latte saying, dip me, baby one more time.  Betcha can't pop just one.
Cinnamon  Sugared Pecans
Now to a true New Yorker like myself, made so by trial by fire, the smell of warm, roasting nuts wafting down avenues is the true signal that autumn has arrived.  These are so easy and addictive with that warm, sugary cinnamon crunch.  They class up the joint as a precursor to a harvest meal and  make the whole house smell like amazing.
What fabulous things are you concocting now that the chill (slight as it may be) has now hit the air?  Are you also pinning everything pumpkin?