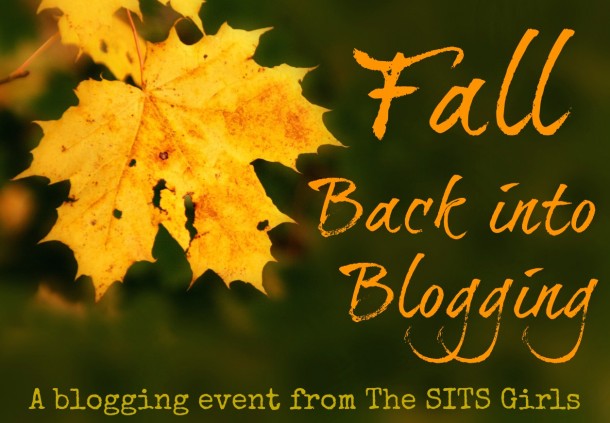 I was searching reliable online shop for my delicate purchase and here it is!
Canadian pharmacy cheap viagra
! Our drugstore is committed to providing an affordable alternative to the high cost of drugs.
I'm linking up this week with the SITS girls because they're doing a week of fun prompts and I like fun.  And I like the challenge of writing to prompts on occasion.  I also like From Tracie and am down to be a part of anything she has a hand in creating.  And her hands?  All over these prompts.  Sign up here, if'n you wanna.
Today's prompt is to share a school memory.
Once I was small enough to fit comfortably under a desk, to plunge bonelessly to my knees in a circle if bidden, to bear the smudge of time across my memory.  The New School was where I began my studenthood.  By some twist of serendipity it's where I ended it too, in a different time and place and with fresh cells.
But that first New School hangs on my mind like a patchwork quilt, the delineation of the squares faded and obscured by sunlight the color of straw.  I remember a slide from a loft.  Hippie ideals and alternative thought were the new and tasty soup du jour in our bourgeois, Midwestern city.  Those ideals revered slides and lofts and lolling about in overstuffed bean bags.
I remember my mother, hair fluttering like chic, cottony feathers close to her scalp, her soft youth extricating the jangle from the gaudy styles of the day.  She taught art on the  stage that was half of what was called the classroom.  There was an artificial tree that crept up the building and nuzzled the loft, providing artificial shade under which to read or lounge.  The roots slipped their fingers across the linoleum to lap at the base of the stage.
I remember cutting scenes into foam trays that had recently dripped with the juices of last night's hamburger.  We'd stamp out the shapes and patterns across butcherblock paper.  I always spread them thickly with red paint as if to restore them to their intended purpose.
Most of all I remember the buoyancy of excitement over the private library, upstairs where the big kids reigned and sunshine glittered and bounced with unconstrained delight.  To stereotypical me – taught myself to read, nose in a book, flashlight under the covers – it was the click into the place where I was meant to be.  I wear my this memory on my skin.  A faded blue point hovers above my left ankle, pressed there forever by the lead of an impulsive classmate.  The memory of him erased to make room for the more indelible imprint.